London Dread plus London Dread Promo Pack Bundle
Board Game Geek Rating: 6.9
Board Game Geek Avg Player Rating: 6.881
Players: 2 to 4
Published: 2017
Content Notes: Retail Edition of London Dread plus London Dread Promo Pack.  Includes core game plus promo pack published by Grey Fox Games. These promos were originally available at Essen 2016. The pack consists of six additional character-specific item cards, giving players more ways to manage investigations during a game.
London Dread Bundle Includes:
  🔥 Core Game,
  🔥 Maria's Bible Promo Card!
  🔥 Murphy's Gloves Promo Card!
  🔥 Stürmer's Mausers Promo Card!
  🔥 Milton's Tome Promo Card!
  🔥 Basil's Pocket Flask Promo Card!
  🔥 Jacqueline's Cigarette Case Promo Card!
...It is the late 1890s. The British Empire stretches around the globe. London has grown to become the greatest city in the world. It is a time of innovation, prosperity and expansion.

But every paradise has a snake.

In the heart of the capital, something terrible is rising. You can hear it in the voice of the madman crying out his psychotic visions into the night. Feel it in the cold, relentless rain. Smell it in the noxious fumes that seep from a thousand grinding factories.

Darkness is coming. There is no hiding. The only way out is through.

You pray your companions have the minerals to follow you to the end. There's no need to speak. You know the questions that grind inside their troubled minds.

Will you live through the night? Will you survive the London Dread?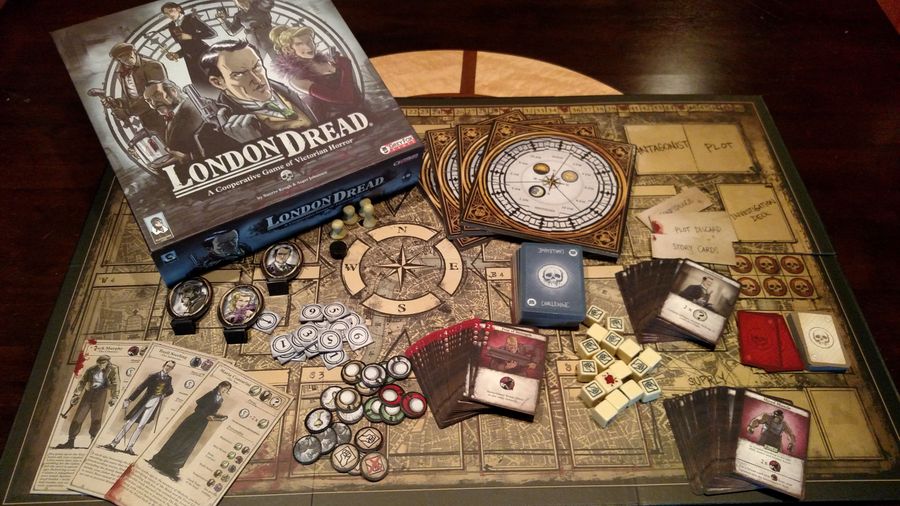 London Dread is a co-operative game set in Victorian England. Players take on the role of investigators trying to uncover plots on the way to confronting a story specific finale.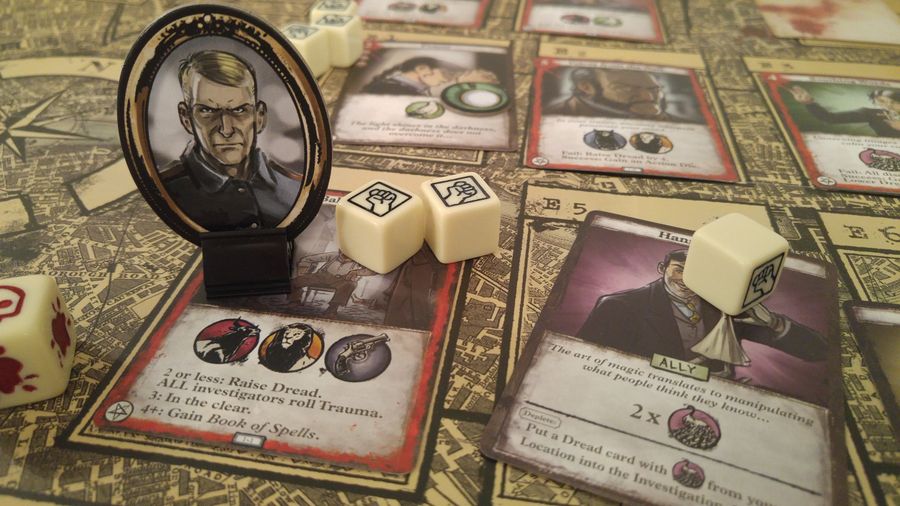 The game is gritty and thematic, featuring a series of dark events and story lines (such as the appearance of a caped killer on the streets of London) with a hint of the supernatural.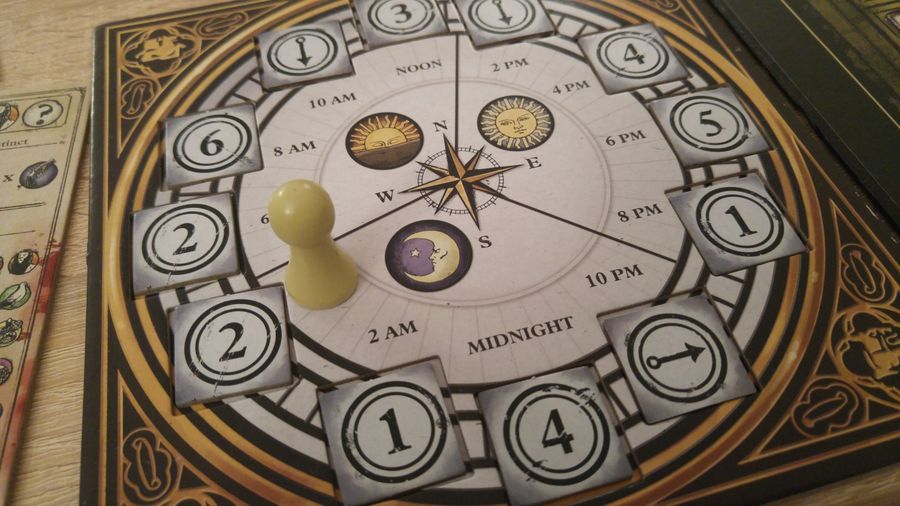 The game is broken into a series of stories, usually played over the course of 2 chapters, in which players alternately participate in a timed planning phase where various obstacles and plots are uncovered and then an untimed story phase where players resolve the effects of their planning.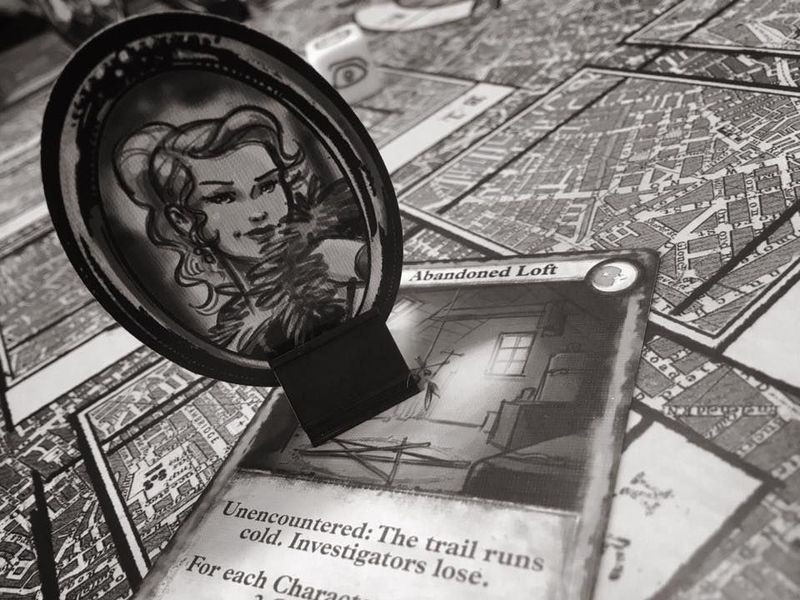 The result is a tense and truly cooperative experience where players must work together, communicate well, plan effectively, and use the strengths of their investigators in an attempt to stay a step ahead on the mean streets of the city.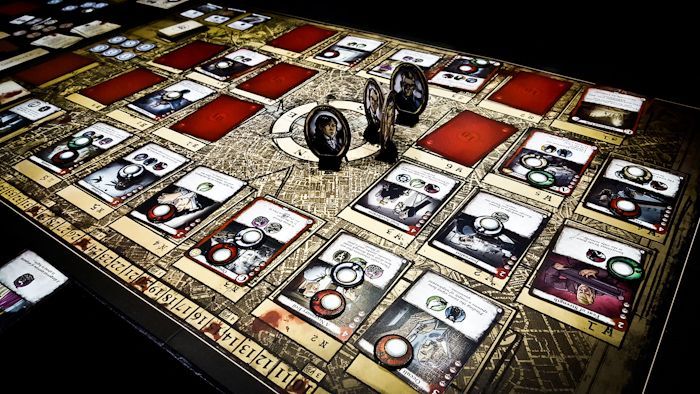 A PDF copy of the London Dread Rulebook can be found here: Rule Book

A PDF copy of the London Dread Story Guide can be found here (free BGG account may be required): Story Guide


--from the publisher
We're glad to bring you games like London Dread Board Game to buy online at TheGameSteward. We will use a hefty percentage of every dollar you spend on London Dread towards backing fantastic new games on Kickstarter! Just a reminder, if you have purchase questions on the London Dread game, how to buy online at The Game Steward or just need a game advice, please contact us at The Game Steward.